DeCash
DeCash stablecoins merges the processing power of blockchain technology with the stability and reputation of major fiat currencies.

Holders of cryptocurrencies run the risk of the value of their coins dramatically decreasing in value, in a short time frame. DeCash counterbalances volatility swings by allowing users to hold on to a stable, digital asset, with its value being backed by a fiat reserve.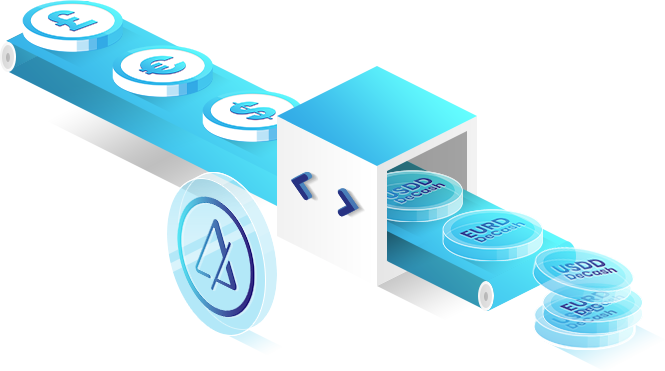 What is Tokenization?
Tokenization is the process of using real-world assets digitally, on the blockchain network. By using modern features of the blockchain such as transaction speed, accessibility and security - wrapping traditional currencies in technology helps deepen liquidity and remove any need for payment intermediaries.

DeCash offers a fully functional tokenization platform which includes smart contract creation, third party audits, custodial services along with deep knowledge and expertise in the financial regulation sector.

We provide a range of verification streams to ensure the confidence of investors including audits from a 'Top 5' globally recognised accountancy firm, whilst ensuring our tokenized assets are backed 1:1 by collateral, stored in secure reserve accounts.