Safe and reliable transactions on the blockchain
DeCash tokens are the first digital assets which combine blockchain transparency, security and efficiency - tied with the benefits of the worlds most traded fiat currencies.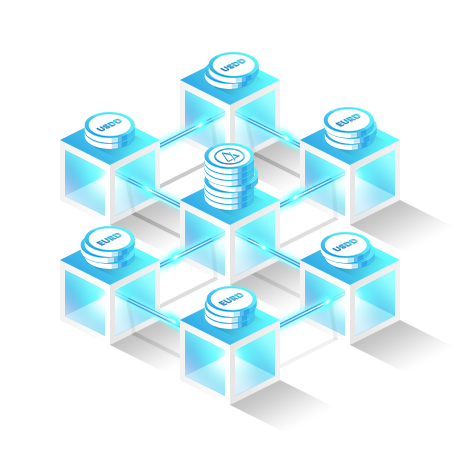 DeCash tokens display like for like value of the respective fiat currency on the blockchain, with the stability of every token being backed 1:1 by assets held in secure reserve accounts.
Our token is supported by an ecosystem which contains liquidity providers, payment platforms, exchanges as well as asset reserves. In addition to purchasing DeCash tokens directly from DeCash, tokens can be bought on ePayments as well as being listed as a tradeable asset on exchanges such as HitBTC, Globitex and Changelly.
Delegated Transactions
Tokens, as we imagine them today are just fuel for applications and services on top of blockchain networks. Organizations create their own tokens (using ICOs, IEOs, etc) and run services/applications that utilize them, introducing their own micro-economy (widely known as a token economy). But almost every token turns out to be quite a complex currency itself. By design of how blockchain networks work, in order to do something with your tokens, you also need another currency — often Ether (for Ethereum) to be able to transfer tokens.
The Solution